Meditation
All about Meditation, complementary therapy. Meditation has huge benefits for your mental and physical well being.
Meditation is an exercise for the brain. Practised daily can bring calm, stillness and peace.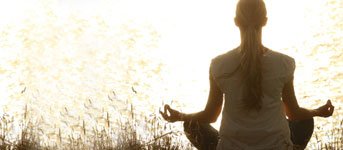 What is meditation?
Meditation is an exercise for the mind that involves focus and awareness. It usually takes place in a seated position with the eyes closed. It can take just one minute of quiet time a day to up to an hour.
How can meditation help me?
Mediation has huge benefits for an exercise that requires you to just sit still.
Feel more productive

Gives the ability to let go

Learn self-discipline, self-esteem & self-acceptance

Improve focus & mental strength

Feel less worried, anxiety & impulsivity

Reduces stress, fear, loneliness & depression

Improves optimism, relaxation & awareness

Better decision making & problem-solving

Better information processing

Helps manage ADHD




Reduces blood pressure

Reduces premenstrual & menopausal syndrome
Lessens heart & brain problems

Helps ignore distractions

Helps prevent emotional eating & smoking

Builds resilience to pain & adversity

Develops positive social connections

Better cognitive skills & creative thinking

Improves the immune system & energy level

Improves breathing & heart rates

More longevity

Lessens inflammatory disorders & asthma

Helps prevent Arthritis & Fibromyalgia

Slows brain age & increases the amount of grey matter
Can anyone meditate?
Anyone can mediate. You don't have to sit cross-legged, you don't have to sit in a chair. Sit or lie comfortably where you can get a little peace and practice. If you can't meditate for long it doesn't matter, do what you can and what feels good for you.
What do I need to meditate?
You do not need anything to meditate. It can be done anywhere, inside or outside. Leaning up against a tree or in bed. Keep yourself warm while meditating. Wrap a blanket around yourself or wear an extra layer if it's cold.
You can meditate with crystals. Depending on the area or problem you are working on, you can use an appropriate crystal to enhance the healing.
Some people like to focus on an object whilst meditating. It could be a flame of a candle or an ornament. But this is optional. Most just like to sit with their eyes closed.
On a warm day meditating outside amongst nature can give you greater benefits.
How often should I meditate?
Like physical daily exercise is good for your body, mediation is an exercise for your mind that should ideally be done daily. If mediation is new to you just start with 5 minutes a day and increase it 1 or 2 minutes a week until you get to 20 minutes.
If your day is busy try to at least fit in a 5-10 minute meditation session.
When should I mediate?
Your mind should be awake when you meditate. First thing in the morning is an ideal time but not always easy for everyone to do if you have a busy family life. Meditating when you are sleepy or tired will cause you just to fall asleep. This isn't a bad thing but the idea of mediation is that you stay in a conscious, relaxed state.
Ideally, you should not mediate after heavy exercise or after heavy meals.
How long will it be before I see some benefits?
Some of the benefits come as soon as with 8 weeks of daily practice, other benefits will take longer. Like physical exercise, mediation has great long term benefits if it's practised every day.
There are more meditation sessions in our Natural Healing pages depending on what areas you want to work on.