A-Z of Crystal Meanings
With so many crystals out there to choose from how do you know which one is the right one for you?
Our A to Z of crystal meanings is a directory of crystals used for healing, meditation and energy work.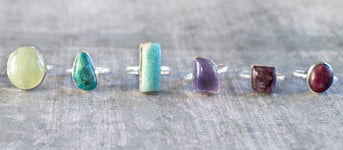 All our crystal profiles include emotional and physical healing properties. See how to cleanse and use your crystal. Shop for crystals with links to where you can buy them.
If you are still not sure which crystals to use check out our A-Z Natural Healing page where you can look up emotional and physical symptoms and find out which crystals will help you with those conditions.
Sign up to our newsletter to be notified when we have new crystal profiles on this page.